Warning
: preg_replace_callback(): Compilation failed: invalid range in character class at offset 56 in
/home3/santork0/public_html/wp-content/plugins/amazon-affiliate-link-globalizer/amazon-link-globalizer.php
on line
175
Warning
: preg_replace_callback(): Compilation failed: invalid range in character class at offset 56 in
/home3/santork0/public_html/wp-content/plugins/amazon-affiliate-link-globalizer/amazon-link-globalizer.php
on line
175
Warning
: preg_replace_callback(): Compilation failed: invalid range in character class at offset 56 in
/home3/santork0/public_html/wp-content/plugins/amazon-affiliate-link-globalizer/amazon-link-globalizer.php
on line
175
Warning
: preg_replace_callback(): Compilation failed: invalid range in character class at offset 56 in
/home3/santork0/public_html/wp-content/plugins/amazon-affiliate-link-globalizer/amazon-link-globalizer.php
on line
175
Hi. I'm Rick. I am a freelance photographer and writer based in the UK.
I take photos of nice places which I sell on my own websites. All the photos you can see on this website were taken and processed by me.
My main photography website is Rick McEvoy Photography, and I am also working on my next travel website, Paxos Travel Guide.
There will be other websites in the future too, but for now I hope you enjoy my travel photography website all about my photos of Santorini.
Please get in touch with me if you would like me to photograph your building in Santorini, or any other nice place, and also with any other commercial enquiries.
And If you want to buy an image, or want to speak to me about future collaboration please email me at sales@rickmcevoyphotography.co.uk.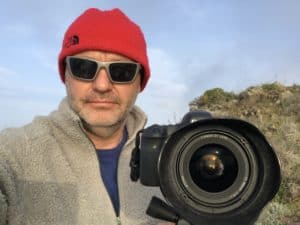 Rick
Rick McEvoy ABIPP – Photographer, writer, blogger