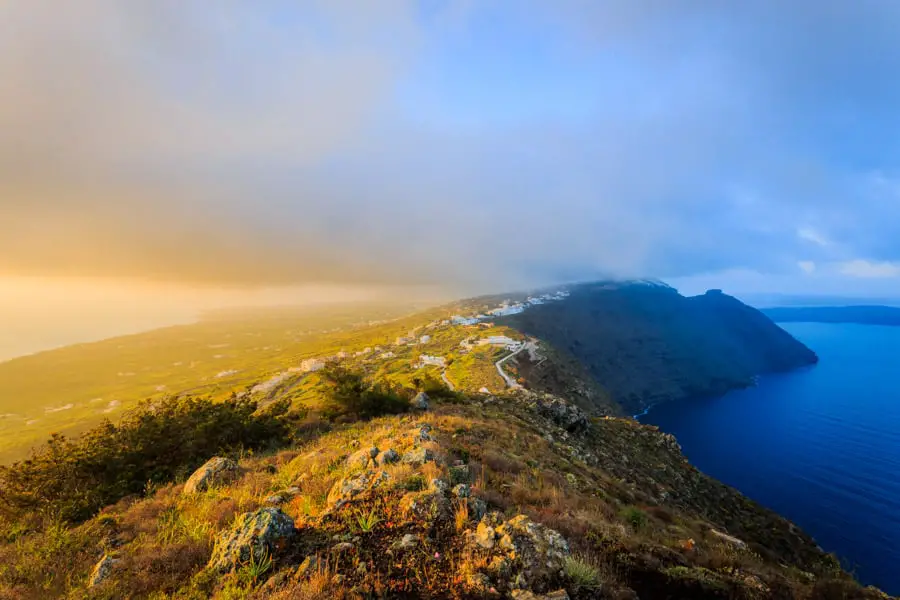 Hello and welcome to the second blog post my new website, photos of Santorini.
On this website I will be posting and writing about some of the photos of Santorini that I have taken on this wonderful Greek Island. I will start with my favourite twenty photos for now, each post being all about a single image.
I want this website to be more than just my photos and me trying to tell you how great they are. As well as my photos I will be writing all about this wonderful island, to which I am already planning my next visit.
I want my website to be an interesting and useful resource that attracts visitors.
Destination websites
This is my first website about a specific destination. My main website is
rickmcevoyphotography.com
– this is where you can find out all about my commercial architectural photography work.
It is my plan to have a variety of travel photography websites, covering different places I have been to, which I hope will lead me into going to places to take photos and write about them to produce new websites.
There is a big world out there, and I want to see it and photography it.
A bit about me
I am a photographer living in Dorset on the south coast of England. I specialise in photographing thinks that don't move. I photograph buildings and their surrounding environments.
I don't photograph weddings, christenings, family portaits or fluffy animals. I photograph buildings and places.
I also love travel and writing, so guess what, the beginnings of a travel photography website happened earlier on this year.
What do I know about websites?
Not a lot. My main website is a template website for which I pay a monthly fee to Squarespace.
Photos of Santorini
is a WordPress website built from scratch. I will write about the production of this website on my photography blog, but this website will be all about
Santorini and my photos
.
I am going to write a number of posts about the island of Santorini itself, which I will work on over the next few months.
How long was I on the island of Santorini?
5 days with my gorgeous wife. 4 sunrises, lots of time walking around in the day and a few sunsets.
I am a massive fan of sunrise – I love being there at the beginning of the new day, and on Santorini every sunrise is completely different.
How I got the shot
I am going to write about how I actually took the photos. This is something that I have never properly captured before, and this time I have some photos of my camera set up and also videos taken on my iPhone of the scenes I was photographing.
Videos
I have uploaded some videos to YouTube, where I have my own YouTube channel – not great quality at the moment granted but there is some interesting stuff there.
What will my websites be all about?
I want to produce travel photography websites providing great photos and lots of information about destinations. This website is my first go at this, so please bear with me as I get into the swing of things.
Travel photography website?
I need to work on this – what is my thing going to be?
Destination photography?
Travel guide to Santorini?
Rick's guide to Santorini
Everything you need to know about Santorini?
I like Rick's guide to Santorini – there is something I can work with there brand wise.
This is something that will fall out of the research that I will be carrying out as I build this website. The important thing here is not the website but the content of the website.
Content is king, and I need to work out what will be the best content.
How many photos will there be?
There are currently 99 photos in a folder in Lightroom. I have edited 53 of them, and have the last 46 to do. I am going to do this after I have sorted out the structure of my website.
I was wondering about calling this website 99
photos of Santorini
, which I quite like.
The problem is that I don't really want to constrain myself with a fixed number of images – I want a freer more fluid feel to this website.
Image processing
When I talk about how I got the shot, I will also include the post processing.
I am going to write a number of posts, which will include the following titles
How do I research a travel photography destination?
What gear do I take on a photography trip?
What gear did I use?
What gear did I not use?
How do I prepare to take photos at sunrise?
How do I actually take photos at sunrise?
What gear do I want for future trips?
What do I do after sunrise has happened?
How do I look after the images that I have taken until I get home?
How do I organise the images from a trip.
How do I select images to process in Lightroom?
What is my image processing workflow?
Getting to and from Santorini
When is the best time to visit Santorini?
Why is Santorini such a great place to take photos?
Where do people come from to visit Santorini?
What are the best places to visit in Santorini?
How was the caldera formed in Santorini?
These are just a few ideas for titles for blog posts.
What about the image themselves?
I have not decided yet how to display the images – at the moment I just have the processed images uploaded in a single simple gallery. I am using a basic theme at the moment – I just wanted to get the website out there.
What pages am I going to produce?
I will create the following pages
Home page
Blog
About Rick (me)
Contact Rick (me)
Buy photos
Yes – buy photos. The photos on this website will be available for sale here and here only. I have dabbled with the stock markets (not the high flying stock market – photography stock) and have experienced the soul crushing selling a great image for 53p. I need to sell 50 images at this rate to see any money at all, as the minimum pay out is £25.
No, I am worth more than that.
When will my website be complete?
My aim is to have my website complete with all the pages added, all the images edited, uploaded and displayed how I want them, and also 40 blog posts written and on there.
That is the plan. And then I will leave the website and see what happens. I am hoping that I will generate traffic and a passive income. If this works I will start work on the next website.
What will the next website be?
I have two options – one that I have already been to, and one that I am due to visit shortly. They are both Greek Islands, both interesting and appealing and lovely in their won ways.
And when will I return to Santorini?
Soon is the answer – hopefully the back end of this year.
What will I photograph when I return to Santorini?
I want to explore the entire island, and photograph all the major locations. And then, once I have done that, I want to explore the lesser-known parts of Santorini. I am not a photographer looking just to take the same photos everyone else already has – what is the point of that?
No I want to produce a great set of images of a location, a set of images that have my style all over them – my end game is that people look at a photo and know straight away that I took it!
And when I am producing all this content and doing all this research this will feed directly into my future photography and writing about this special Greek Island.
And what is the content going to contain?
As you will have seen from reading this post I have lots of ideas about the content of this website – I need to spend some time and research what people will find useful, helpful – what people will ask questions about on the internet.
It is getting this focus that is the key – the content will ascertain the success or otherwise of my website.
I cannot rely just on the photos I have taken, but need to produce an interesting mix of well written relevant posts about Santorini.
What are the most common search terms in Google?
According to my research these are the top 10 search terms.
1 – Santorini
2 – Santorini holidays
3 – Santorini hotels
4 – Wedding photography
5 – Flights to Santorini
6 – Santorini Greece
7 – Greek Islands
8 – Santorini weather
9 – Santorini weddings
10 – Holidays in Santorini
Whilst I am not writing with SEO in mind this gives me a great insight into what people are searching for, and gives me a steer as to the content I will be producing.
Summary
There you go – welcome to my new world of possibilities.
My website is going to be a mix of all things Santorini, and hopefully one of the go to websites on the internet with great information and great
photos of this stunning Greek
Island.
I am looking forward to working on this new venture, which is scheduled for completion by the end of September 2018.
For daily updates on the production of this website head over to my photography blog in September.
One last thing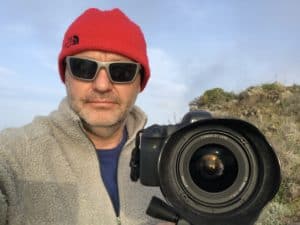 If you want to buy any of my images, or want to speak to me about future collaboration email me at sales@rickmcevoyphotography.co.uk.
Rick McEvoy ABIPP – Photographer, writer, blogger